If you've had your heat pump for some time now, it's probably had its share of hiccups that got you thinking whether you should still call for repairs or just have it replaced outright. In this blog, local heating and cooling contractor Reliable AC & Heat share insight on deciding whether you should call for heat pump repair or replacement.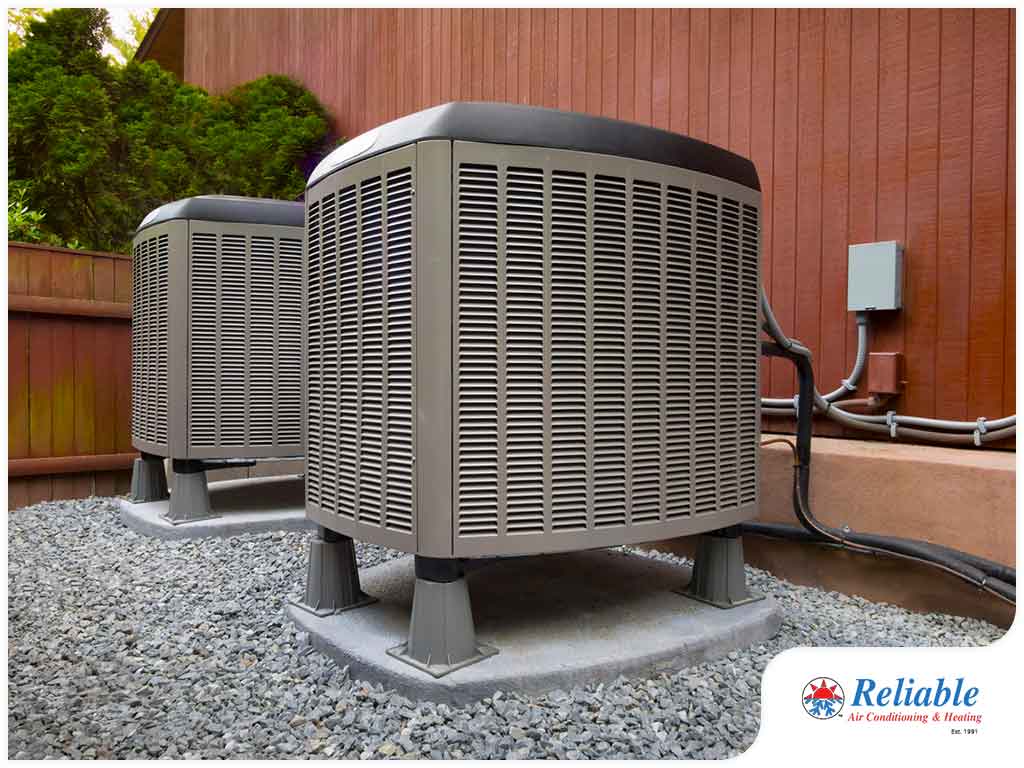 Things to Check Before You Schedule a Service Appointment
Before you schedule a service appointment, make sure you have checked the following:
Power — If the heat pump isn't turning on, check the circuit breaker, and reset if it's been tripped.
Thermostat — Perform a factory reset if the thermostat isn't responding. You may also need to replace the batteries.
Air Filters — Your HVAC system needs a new air filter every three months or so, but may require a monthly replacement depending on your settings, as well as environmental factors such as dust. Make sure you replace the filters if they're clogged.
Refrigerant Levels — Unlike a heating furnace system that burns fuel, heat pumps require refrigerants, and are essentially reverse air conditioners. Low refrigerant levels typically indicate a leak, and is signified by low output from your HVAC system.
If you have performed these basic troubleshooting steps and your HVAC still doesn't work properly, then call for repairs.
When Should You Have Your Heat Pump Replaced?
Every heat pump would eventually reach the point where repairs would cost more than a new heat pump. This usually happens when major components are worn out that the entire unit may need to be taken apart, which means it may increase the cost of labor. There's a chance that the worn-out component may already be obsolete and replacement parts may be unavailable.
One of the benefits of working with your trusted HVAC contractor is, after a thorough inspection, you will be given information—including a breakdown of the costs involved—to decide whether to have your heat pump repaired or replaced.
Call Reliable AC & Heat for Your Heating and Cooling Needs
Reliable AC & Heat is your leading provider of heating and air conditioning repair services. Give us a call at (818) 423-4285 or fill out our contact form. We serve customers in Los Angeles and nearby areas.
https://www.reliableairandheat.com/wp-content/uploads/2020/02/file.jpg
768
1024
Karen Isaac
https://www.reliableairandheat.com/wp-content/uploads/2017/02/reliable-logo.png
Karen Isaac
2020-02-06 09:00:12
2022-02-14 05:07:40
Heat Pump Repair vs Replacement